New Mixtape
5 in Stock @ $5.00 a CD
50 SIGEL SIXTEENS! Beanie Sigel: Sweet 16, vol. 2

B. Sigel & His 16s Are Welcomed Back To Philly
DJ Slimer
welcomes
Beanie Sigel
home after being incarcerated for
a year and one day at the Federal Corrections Institution of Fairton, New Jersey, where he was serving time for a federal gun charge. The Philly MC delivers 50 plus tracks that are mixed non-stop from front-to-back including dope freestyles that have his signature hard-hitting rhymes.
New Mixtape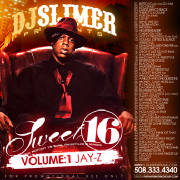 5 in Stock @ $5.00 a CD
Jay-Z: Sweet 16,Volume #1

The Newly Appointed President Of Def Jam
DJ Slimer
pays homage to the incredibly successful entrepreneur and
"retired rapper"
Jay-Z
, by bringing you these 50+ joints that are mixed non-stop from front-to-back, with dope remixes and hard to find free-
styles from President Carter. You know
Jiggaman
can spit a 16 or two.
1 in Stock @ $5.00 a CD Selling Fast!
The Mixtape Maniac
DJ Kay Slay (Hosted by C-Murder)
The Boss & The Streetsweeper Goin' Crazy
DJ Kay Slay
has always been loyal to the South, but this is his first
all-Dirty mixtape, hosted by
C-Murder
, the
Bossilini
of N'Awlins. This
one is CRAZY!!! feat. Bun B, Paul Wall & Papoose, Slim Thug, Young
Buck, Mike Jones, 8Ball & MJG, Killer Mike, Scrappy, Chamillionaire...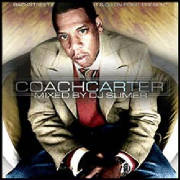 3 in Stock @ $5.00 a CD
Def Jam/Rocafella:- Coach Carter (Jay-Z)
DJ Slimer shows you how Def Jam President Coach S. Carter is currently putting it down, with 22 new tracks from Def Jam/Roc-A-Fella. Features the latest tracks and freestyles from Freeway, Peedi Crakk, Memphis Bleek, Beanie Sigel, Young Gunz, Kanye West, Joe Budden & of course Coach Carter himself, Jay-Z!!
4 in Stock $5.00 a CD
Bubble Music
Mixed by Dj Moe Sticky | Hosted by Sheist Bubz
The Diplomats team up with their official Dj, Moe Sticky, for this mixtape hosted by Sheist Bub and featuring a ton of rare and exclusive Diplomats tracks! There are many unreleased tracks and freestyles on here from the Dipset members as well as members of their Purple City family like Un Kasa, Sheist Bub, A-Mafia and Agallah! At the end of the tape there are also about 10 exclusives from other artists that are down with the Dips. Highlights include Get Em Daddy, What Is This, Here We Go Again, Trailblazer, Backstabberz, Turn It Up, Best Out, Copz Is Comin, Big Boss, Scarface Exclusive, So Into You, Trip Club, and more!

1 In Stock at $5.00 a CD Selling Fast
The Escape From LA Knights of the Roundtable 4
Probably the best blends DJ around, DJ Rondevu is constantly stretching the mixtape boundaries. Featuring more hot blends and remixes featuring 50 Cent, Jadakiss, Kool G Rap, 2 Pac, Notorious BIG, Snoop, G-Unit, Fat Joe and many more.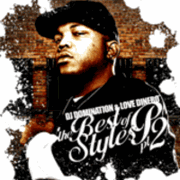 3 In Stock at $5.00 a CD Selling Fast!
Pt. 2 :: Best of Styles P - Love Dinero & Domination mixtape CD
D-Block's Ghostly Emcee Goes 50 Deep On This One
DJ Domination &
Love Dinero
are serious about Styles P. That's why
they touched up 50+ classic tracks from this D-Block savage so that
you could have them all on one mixtape. How hot is that! Bangin' out to 54 freestyles, tracks, cameos and remixes is D-Block's
Ghost
Styles...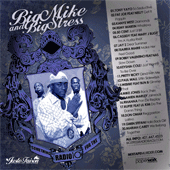 1 in Stock at $5.00 a CD Selling Fast!
Big Mike & Big Stress - Something For The Radio 10
- featuring music from Tony Yayo, Fat Joe, Kanye West, Remy Martin, Jay-Z, Mike Jones & more...
3 in Stock at $5.00 a CD Selling Fast!
Street Runners
Features exclusives by Chamillionaire, the Street Runners, Styles P., Joe Buddens, and more!
1 in Stock at $5.00 a CD Selling Fast!
DJ Kochece - Thrilla In Manila - Tony Yayo Vs. Sheek Louch
Kochece airs it out between the Top Of New York and The Iron Sheek. Cop the mixtape and find out who's the hardest in New York.