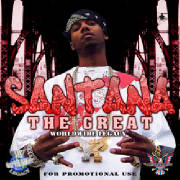 1 in Stock at $5.00 a CD Selling Fast!
Santana The Great WORLDWIDE LEGACY
Ft, Jim Jones, Fabolous, Brooke Valentine, Taj Mahal, Ti, The Diplomats and much more with extra Bonus Tracks.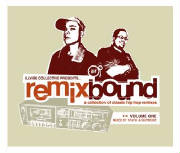 1 in Stock @ $8.00 a CD Selling Fast!
Remixbound - Volume One
mixed by Statik & Skipmode
A collection of classic hip hop remixes, forgotten B-sides, and rare mixes of classic hip hop tracks. Inlcudes production by Large Professor, DJ Premier, Diamond D, ?uestlove, Madlib and Da Beatminerz. (2004)

3 In Stock at $8.00 a CD
BreakBreadRadio - Volume 1mixed by Statik & Skipmode
The is a mix of some of the illest up and coming Philly hip hop. Break Bread Projects showcase the talents of unheard Emcees & producers and Statik & Skipmode add the illvibe flavor! (2004)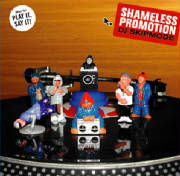 4 In Stock at $8.00 a CD
Shameless Promotion mixed by Skipmode

This mix contains tracks by the likes of Ghostface, Biggie, Gangstarr, Missy, Jay-Z, Artifacts, BDP, A Tribe Called Quest, Positive K, Sister Nancy, Sly and Robbie, Malcolm Mclaren, Dennis Coffee, Blackbyrds, Jazzy Jeff and Fresh Prince, Slum Village, Pharcyde, Tenor Saw, James Brown and many more (35 tracks in all). play it at your next party - it's fun for all ages! (2003)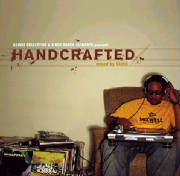 3 In Stock at $8.00 a CD
HANDCRAFTED mixed by Statik
A compilation of the newest & soulful underground hip hop of 2003 blended with some classic hip hop gems. Handcrafted features music from JAYLIB, Little Brother, Mos Def, Pharoahe Monch, Gang Starr, Slum Village + much more.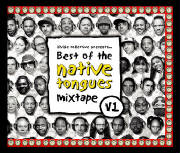 3 In Stock at $8.00 a CD
Best of the Native Tongues volume one mixed by The Illvibe Collective
Do we really have to provide a description?! This is a must have... don't forget, there is more Native Tongues than just Tribe & De La, and this mix will make you remember how ill the whole Native Tongue Family is!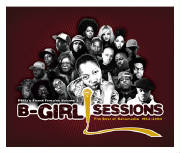 3 In Stock at $8.00 a CD
B-Girl Sessions The Best of Bahamadia 1993-2004 mixed by Statik
This is a project overseen by the BB Queen herself! Statik explores her discography and adds some illvibe flavor. (2004)